Scrap-bags™ The Hexagon Block Handbag Downloadable Pattern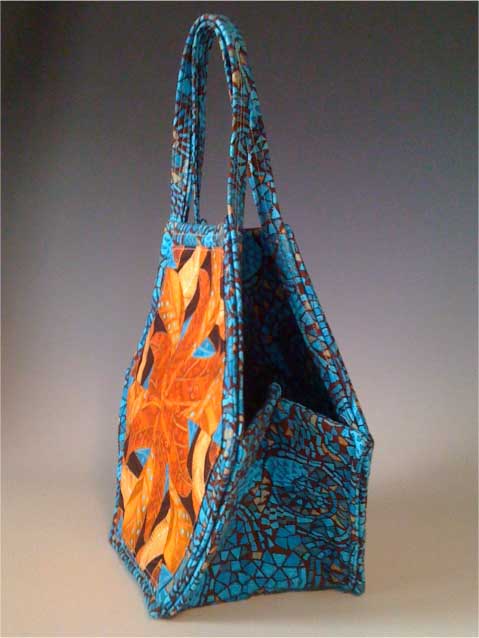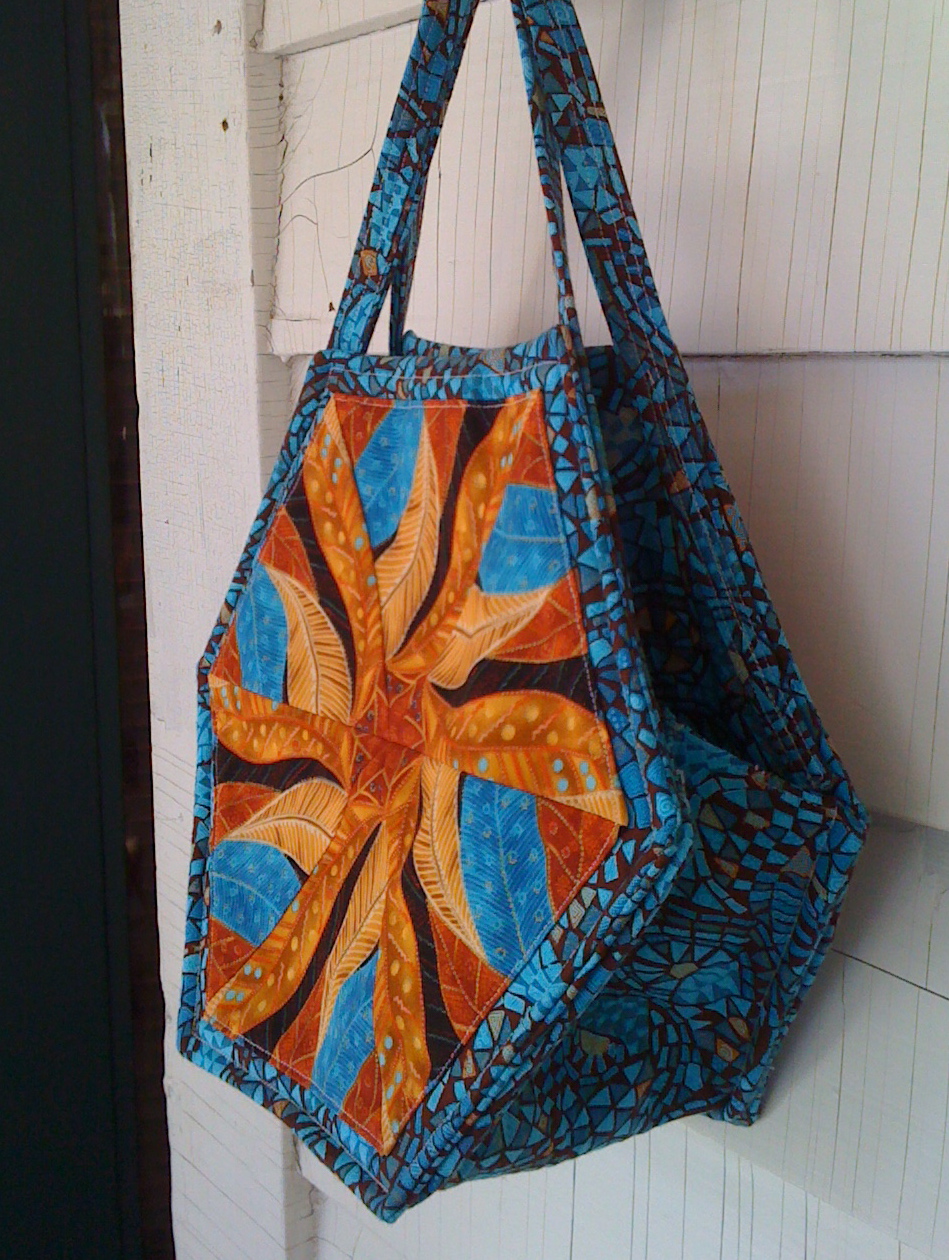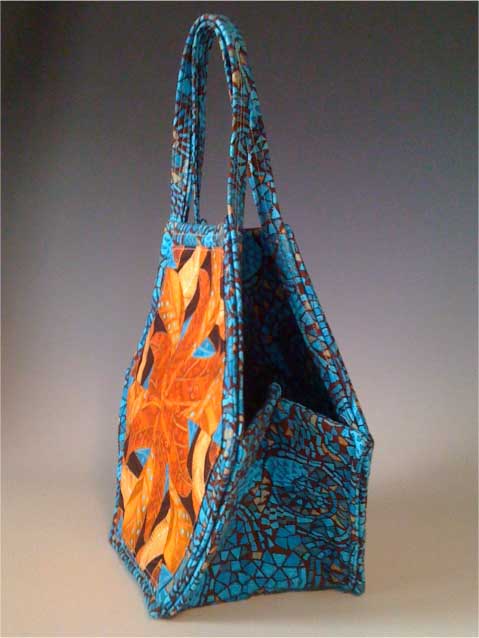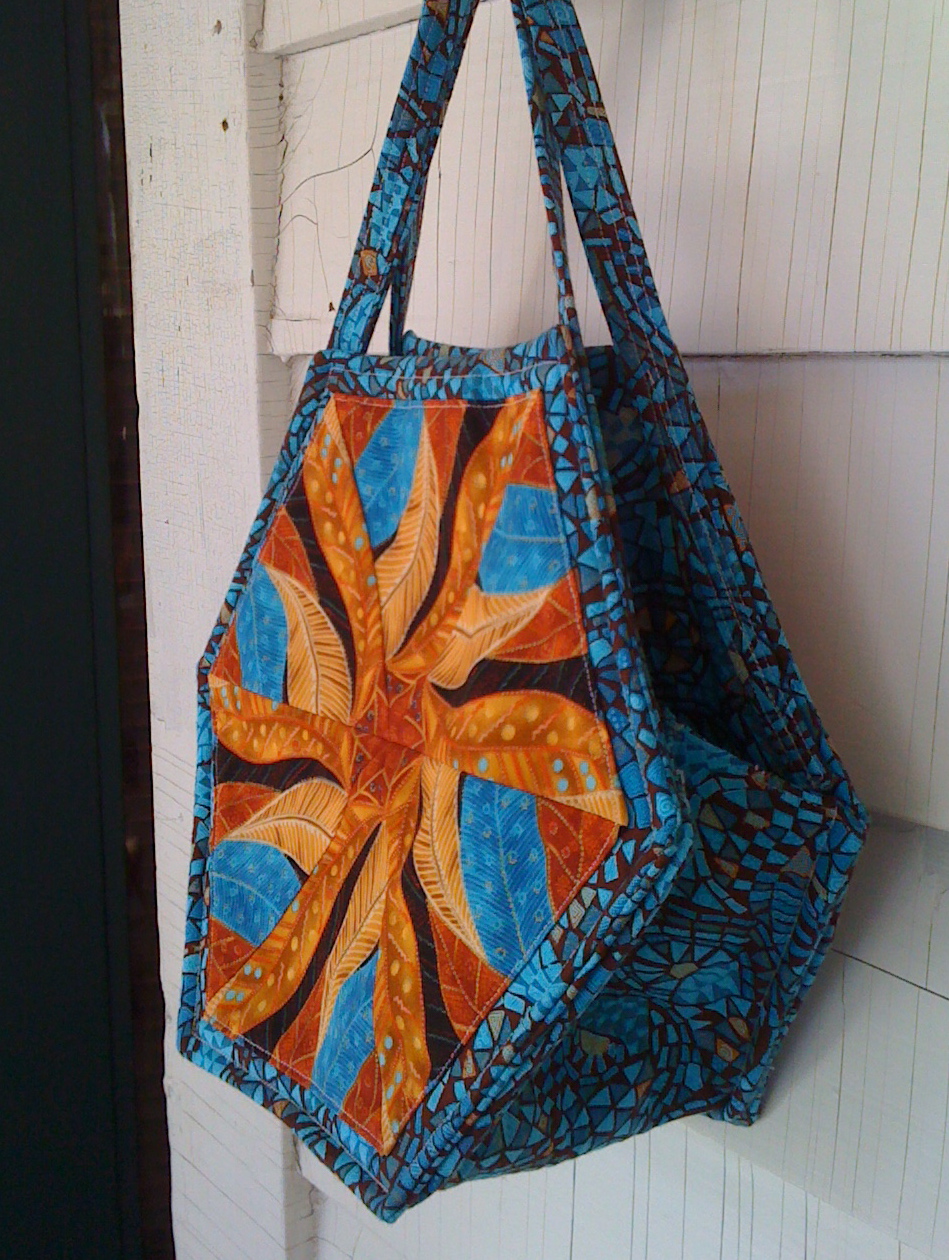 Scrap-bags™ The Hexagon Block Handbag Downloadable Pattern
Got 'LEFTOVER' Hexagon Kaleidoscope Blocks? Put them to use and create an awesome handbag!
How did I get the idea for this pattern? It's because of an addiction! Yes, I admitted to addiction. I am recovering from Stack 'N Whack addiction. I was an addict for many years which left me with many orphan stack'n whack blocks. One day I looked at all my little orphans and said, "what can I do with these? What if I made a purse out of them." The rest is history.
This little bag is quite functional for it's size and if you are a person who like a smaller bag then I would highly recommend it. Or if you are like my Mother, she uses the Braided Bucket bag for her daily bag and this one for her Sunday bag.